MSO Solution
IEEE 802.3az Energy-Efficient Ethernet Support
Support for IEEE 802.1p Quality of Service
Private VLANs
Broadcast Storm Control and CRC Filtering
Loopback Detection and Prevention
Support for Jumbo Packets
Auto MDI/MDI-X on Each Port
The EZ Switch 10/100/1000, SMCGS805, is a powerful, high-performance Gigabit Ethernet switch with eight RJ-45 ports. The switch supports auto-negotiation on all ports, which means they automatically negotiate with connected partners to determine the network speed (10/100/1000 Mbps) and duplex mode (full or half duplex).
The auto-sensing ability of the ports provides an easy way to migrate from 10/100 Mbps to a 1000 Mbps network. The switch also supports Auto-MDI/ MDIX, so each port can be connected to PCs or other switches using only straight-through cables. Crossover cables are not needed.
Store-and-forward switching provides low latency while eliminating error packets on the network. Also, the switch supports pre-standard IEEE 802.3az Energy Efficient Ethernet that saves power consumption.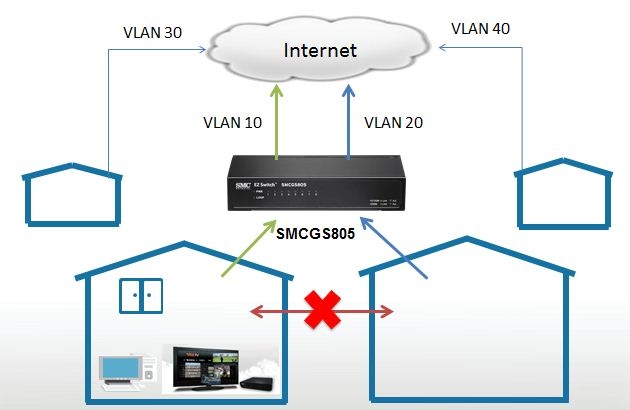 LOOPBACK DETECTION AND PREVENTION
When a loop occurs at a port, the switch will block the loop port, automatically protecting the switch.
Flash the port LED twice every second.
Turn the Loop LED on red.
When the loop clears the port LED will cease flashing and the Loop LED will turn off.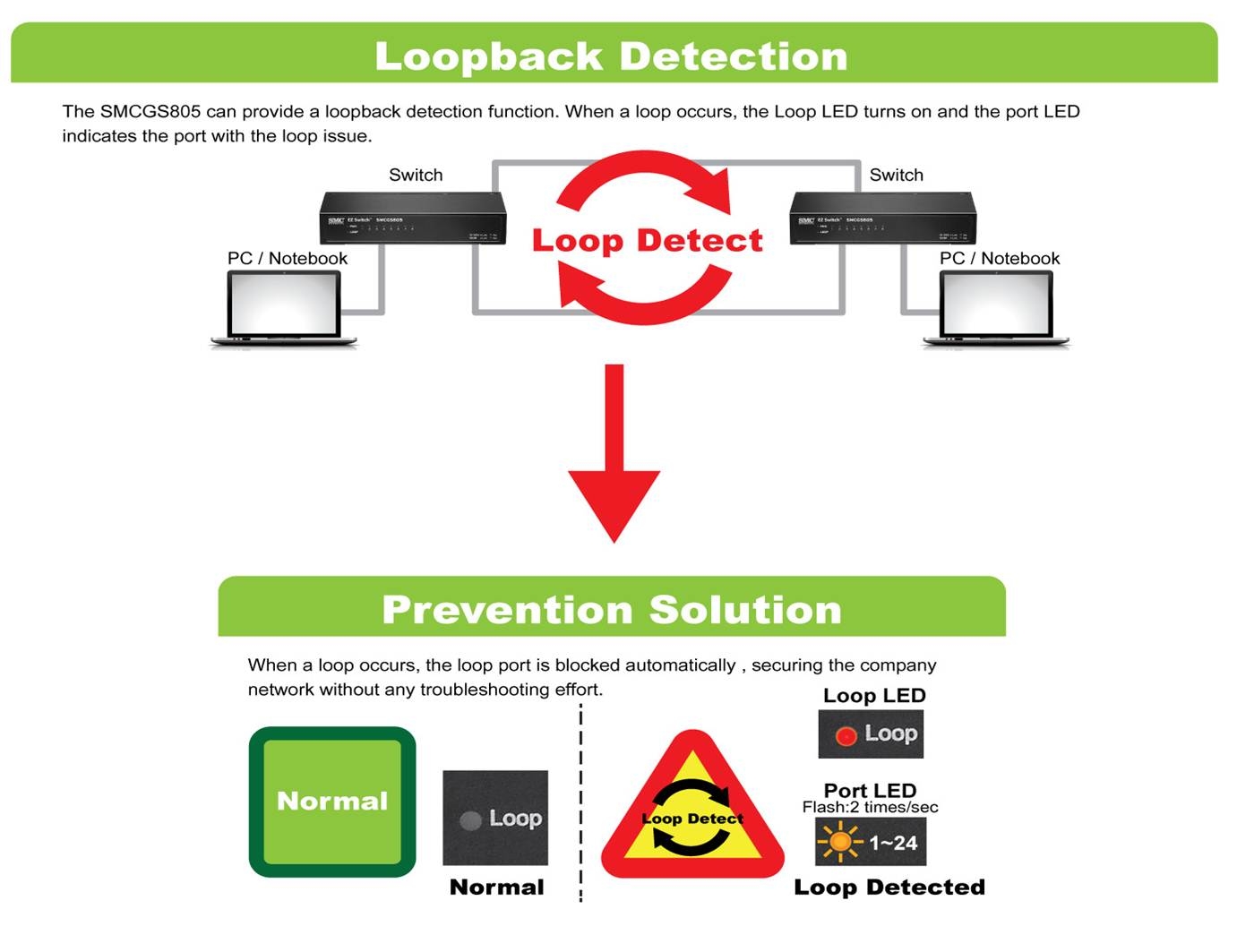 PRIVATE VLAN SUPPORT
The switch is designed for Internet access deployment where subscriber end nodes are connected to an Internet Service Provider network through the switch. In this application, each port is isolated in its own private VLAN to provide security for each end user, only the uplink port (Port 1) can communicate with all other ports. Ports 2-8 cannot communicate with each other.